If you haven't heard, there's some controversy over the fact that there's a dog in the new Ikea catalogue that appears to be
showing its penis
. My question is this - why is this news? Ikea has had inappropriate pictures in their catalogues before. I looked through last year's catalogue and found these.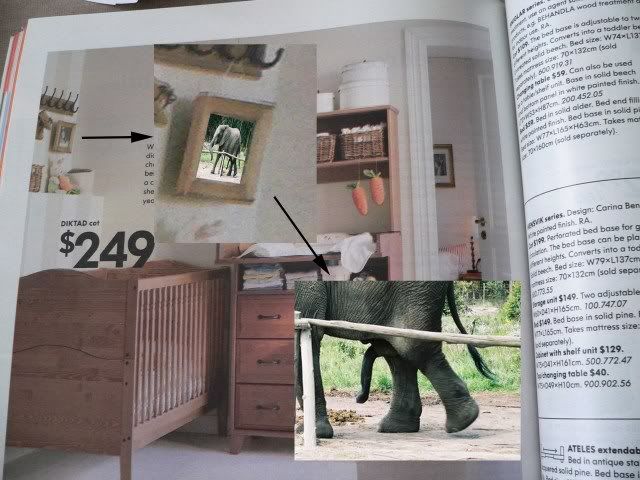 Damn, I must be half elephant.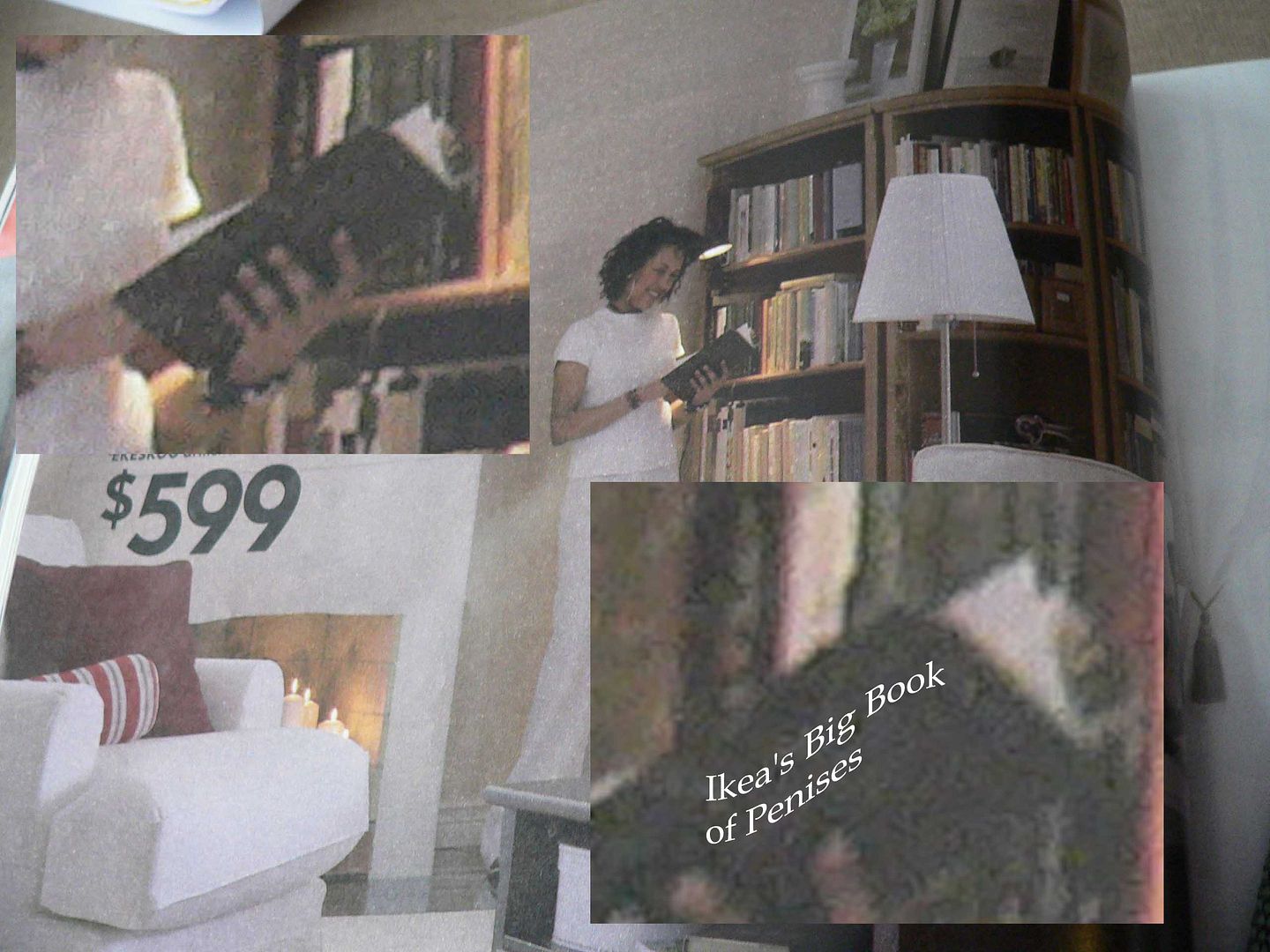 What's that she's reading? That's right, it's Ikea's Big Book of Penises.




Even children love the porn.

It's not just Ikea either. I checked the Sears catalogue, and it was even more obvious.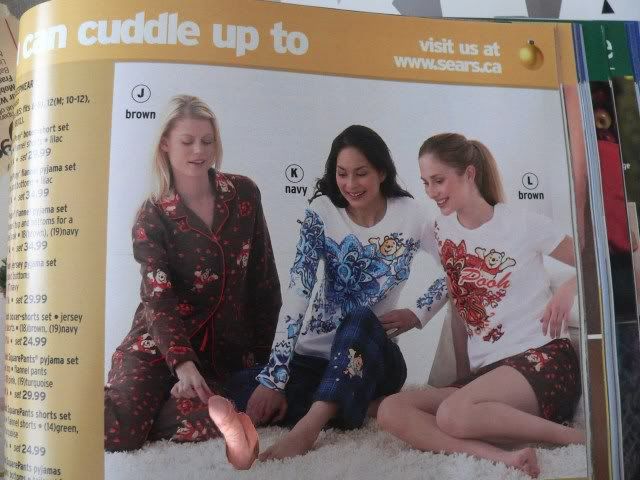 Well, I guess what they say is true - nothing sells cheap furniture and women's pajamas like a nice big penis.