Check this out.
Three hours and 7 minutes while juggling??? I can't juggle for 2 minutes standing still.
This is a picture of me finishing my marathon (2 years ago - look at how young I look).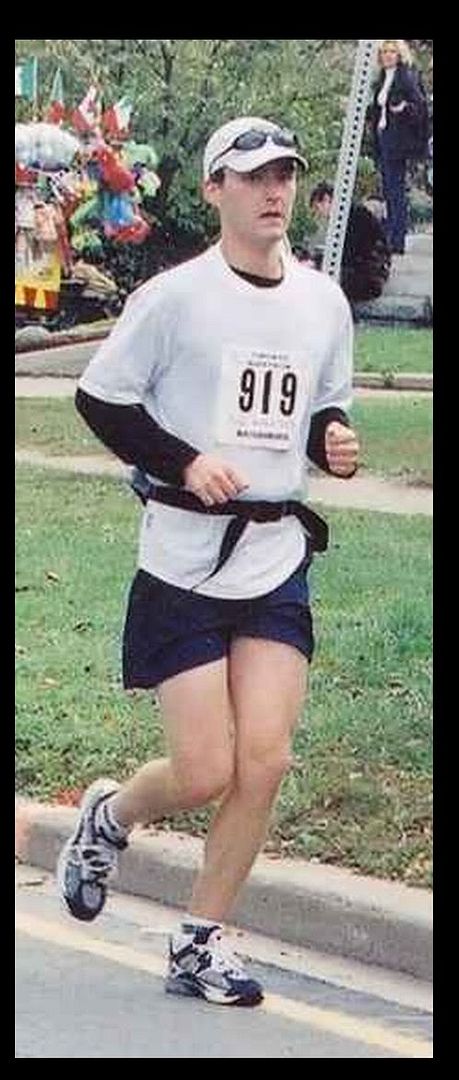 It took me 3 hours and 41 minutes. And notice my hands. I'm not friggin' juggling things. AND (you can't tell this from the picture) I'm in a WORLD OF PAIN at this point, and also WISHING I WAS DEAD.
I love running, but it's a little hard on the ego when you're going all out and you're exhausted and then the fat guy with the limp passes you. As fast as you are, there's always some old fat guy who's faster. Or some dork juggling.