I was flipping through a catalog (a Christmas catalog no less) I got in the mail the other day. This totally caught my eye.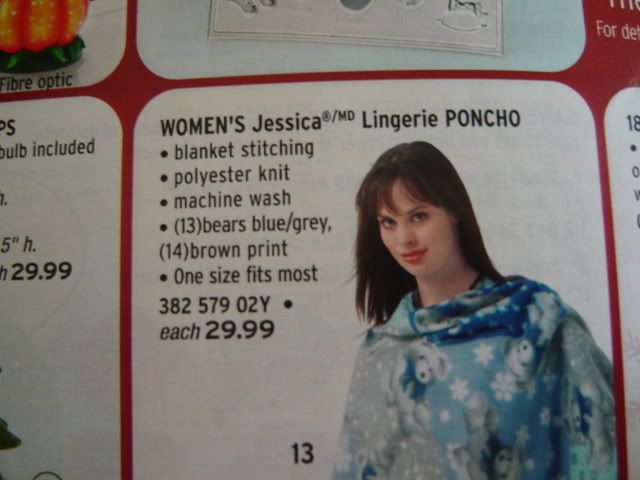 Nothing says "Sexy" like a lingerie PONCHO. And, it'll fit
most
people! You can almost not be too big to slip into this naughty number. Plus, the teddy bears on it give it that added 'zing'.
Anyways, this seems to be more 'normal'. It's a nice black dress. Maybe something you'd wear to the company Christmas party? Maybe something for New Years?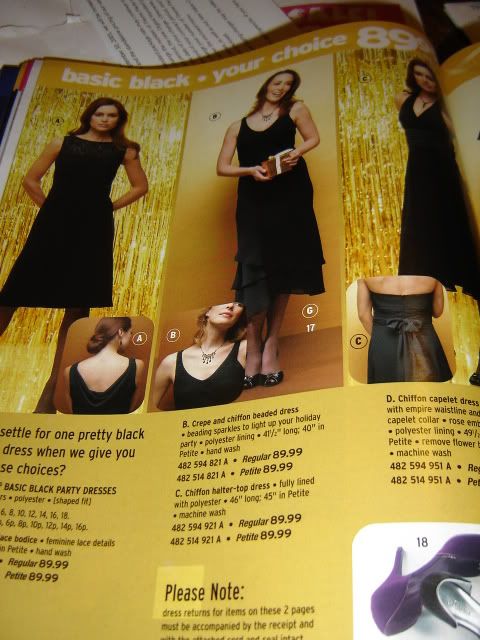 Anyways, check out the "NOTE" at the bottom!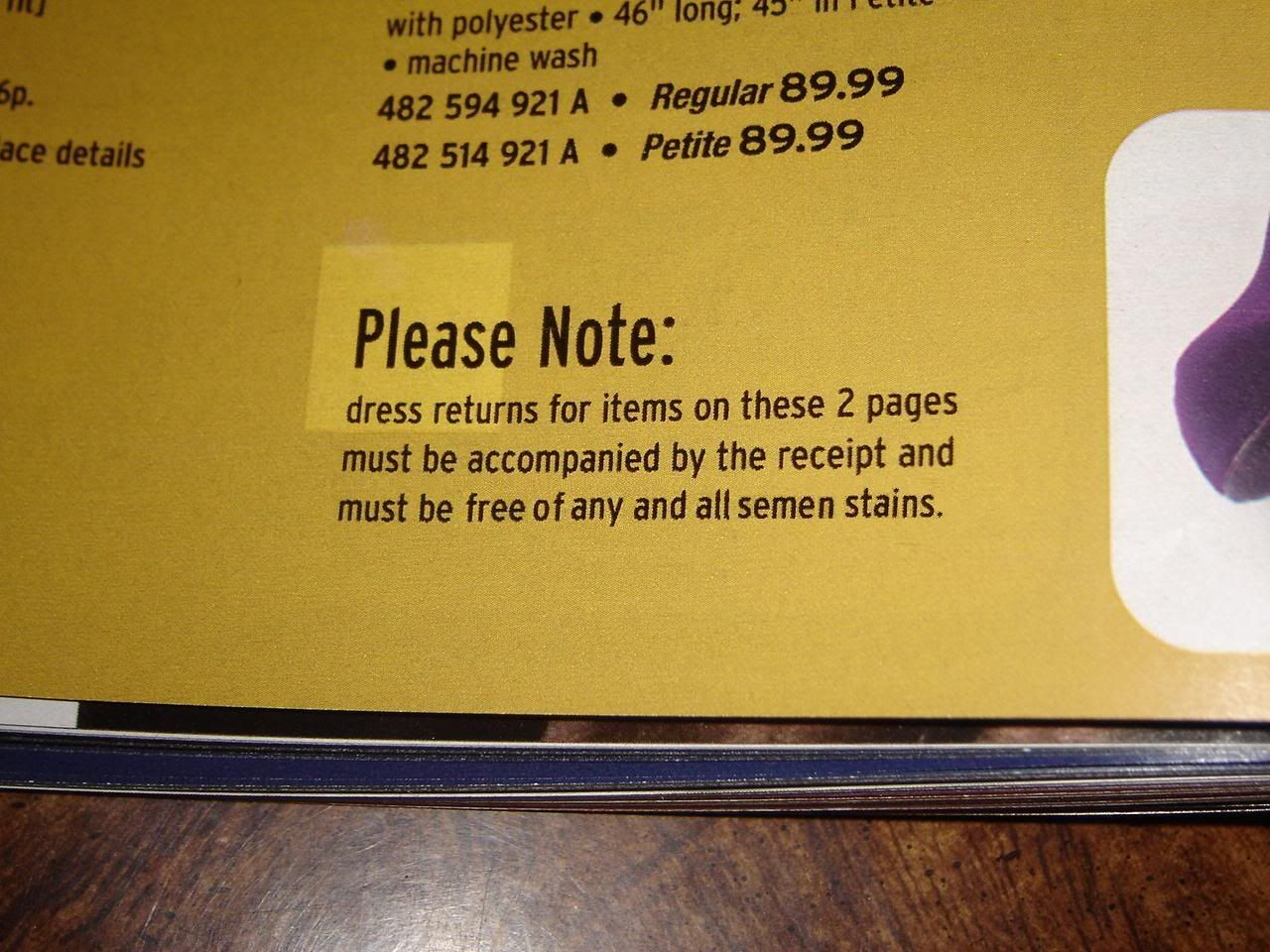 How many semen stained dresses would have to be returned before they feel the need to put that in there?? I'm guessing 2, maybe 1, depending on the volume.